When Bill Cowher called it quits, the Steelers had the right guy waiting in the wings — but nobody seemed to know it. Instead the team has likely invested more than $50 million in a gentleman with zero connection to Ben Roethlisberger or elite quarterbacking in general and one who doesn't even run his own defense. But the announcers always like to say, "In Pittsburgh, they don't change coaches." Is it too late for a Gary Kubiak-esque emergency hire to salvage a couple more rings from a franchise QB? (continue reading) ...
Is a "bumbling fool" really capable of winning 4 Super Bowls? (continue reading) ...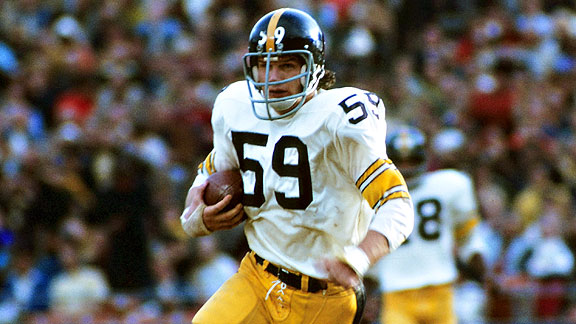 The definitive list of the 10 greatest Pittsburgh Steelers (continue reading) ...
The Steelers, Patriots and Colts have authored some of the NFL's most unforgettable moments in the early years of this century (continue reading) ...

Even the losses were glorious, in their own depressing way.

Everyone talks about the 4 Super Bowls of the Steel Curtain, but nobody talks about a possibly greater accomplishment: Outgaining opponents in 15 consecutive playoff games.

It began in the Dec. 22, 1974, AFC Divisional Playoffs (continue reading) ...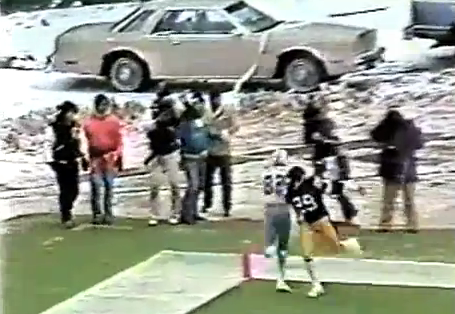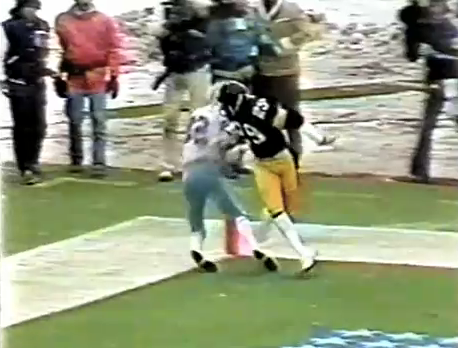 Sometimes, the drama of one-sided playoff football games is so minimal that announcers feel compelled to invent their own.

Such was the case in the 1979 AFC Championship Game (played Jan. 6, 1980), when all 4 broadcasters from the NBC crew — Dick Enberg, Merlin Olsen, Mike Adamle and Bryant Gumbel — permanently marred a glorious victory and signature moment of perhaps history's greatest team by strongly implying the game was decided by officiating.

Ever since Dan Pastorini threw (officially) incomplete to Mike Renfro late in the 3rd quarter, this game has only been remembered for 1 play and to this day carries a false taint instigated by a jaded network crew desperate to avoid a repeat of (continue reading) ...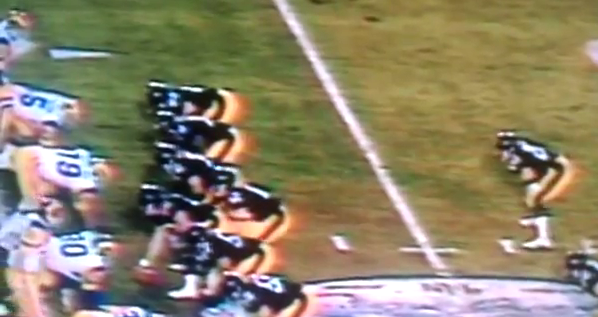 The problem with the 1979 Los Angeles Rams is that they just weren't intimidated.

But they were far better at playing from behind than with a lead, and when they had a chance to seriously imperil the march to the 4th Lombardi, they just couldn't handle it.

Having just gone up 19-17 mid-3rd quarter (continue reading) ...

When it comes to playing rookies, Bill Cowher in his first year as head coach was already about as old-school as it gets.

And so, when the Buffalo Bills came to town in a highly winnable AFC Divisional playoff game on Saturday, Jan. 9, 1993, several players of elite talent sat on the bench while scrubs got drubbed (continue reading) ...

The Steelers showed up for Super Bowl XXX at Sun Devil Stadium a little tense against the mighty Dallas Cowboys.

What Dallas didn't have was a wide receiving corps that — in terms of depth — could match the Steelers. Sadly, Bill Cowher and Ron Erhardt didn't trust their own success and decided against exploiting this tremendous advantage against a suspect Dallas secondary, conducting an astonishing 31 rushing plays (continue reading) ...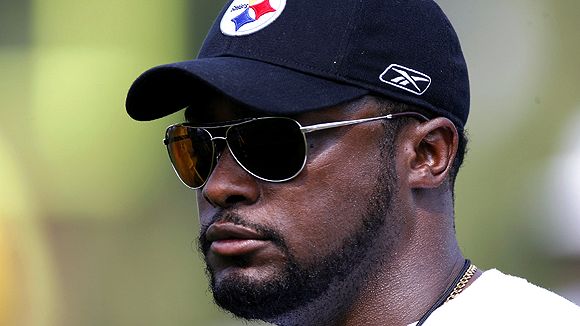 Steelers coach has not won a wild-card playoff game but does boast a 62.5% playoff percentage (continue reading) ...
Steelers QB's most impressive postseason accomplishment is that the team has put up at least 20 points in every one of his starts (continue reading) ...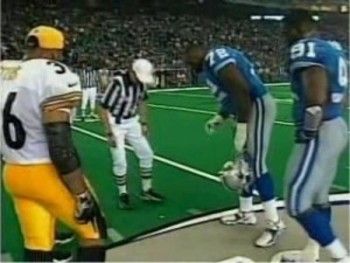 Home teams actually did better than teams winning the coin flip (Continue reading) ...
Remember when Ravens' Trevor Pryce said so? (Continue reading) ...
We're huge fans of both and hate to decide, but (Continue reading) ...